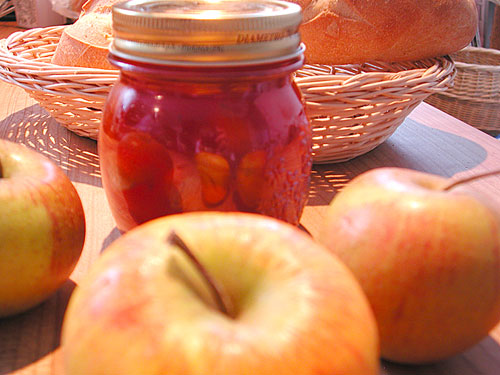 autumn makes me want to daydream more. autumn is my favorite season. it makes me happy and sad at the same time. i start to miss boston and the new england foliage (and yes, even hearing people say "wicked retarded"). this is when people can sport wool scarves, burberry plaids, corduroy blazers, cute boots and everyone looks adorable in fall attire.
this past weekend i went apple picking. walking through the groves of apples trees, red delicious, winsap, golden delicious, the aroma of fallen apples, the smell of chestnuts roasting, cider being pressed, and pies being made. as i looked to see groves of trees for miles and miles, i decided to lay down on the grass underneath an apple tree and count clouds. it was this moment when i knew i was smiling, inside and out. sometimes, you get that one moment where everything just seems perfect because it is. i had it under this apple tree.
so folks, pearly's brunches are back on. i have mastered baking pears. mmmmm. baked pears with cinnamon. what can i say, i look good in an apron.